List of Upcoming Events related to Business in the Des Moines Area #DMBizEvents for Monday, August 15, 2016, through Tuesday, August 23, 2016, PLUS "Save the Dates" for August:
You can now listen to "Insight on Business the News Hour" on one of three radio stations. Catch it on AM-940, FM 104.5 or (if you're really cool) on FM 103.3 HD2…each station at 5:05pm. If you miss the broadcast news you can always catch the business interviews on the Podcast Page: http://insightonbusiness.podbean.com/ 
Tune in every Monday evening at 5:15PM for our favorite picks from the crowd-sourced #DMBizEvents list of Des Moines area business events for the coming two weeks.
Never miss @IoB_NewsHour M-F 5-6pm on AM-940, FM 104.5 or 103.3 HD2 Listen, replay, share the podcast: https://t.co/mcKNu0VzPT #DMbizEvents

— Laura Kinnard (@AlaureMktg) October 23, 2015
Search #DMBizEvents on Twitter to discover events as they are added real-time and tweet using #DMBizEvents hashtag to add your favorite business-related event to our list. Events include networking, mixers, chamber events*, educational, informational or social business events being held in the Greater Des Moines Metro area. *All Des Moines area chamber events can also be found at: https://www.desmoinesmetro.com/en/calendar/
Be sure to follow @IOB_Newshour for all your Des Moines Area Business News and Marketing Tips and @AlaureMktg for Des Moines area business education and networking events.
Here are some of our favorite upcoming Des Moines Area Business Events from our list:
Monday, August 15, 2016
Tuesday, August 16, 2016
TUESDAY WEEKLY: Iowa Business Connection (IBC), Des Moines Chapter – Coffee Meetup: Every Tues morning 8:00 – 9:00am at Smokey Row, 1910 Cottage Grove Ave. "Turn connections into contacts and contacts into friends. No fees, no dues, no mandatory meetings!" More info: http://www.iowabusinessconnection.com/ or call Matt Youngs at 515-201-8705  LinkedIn group: https://www.linkedin.com/groups/Iowa-Business-Connection-4603300/abou
Wednesday, August 17, 2016
WEDNESDAY WEEKLY: BUSINESS NETWORKING: 1 Million Cups Des Moines: The most innovative energy you'll feel all week. Every Wednesday, 8am-9:30am, at Science Center of Iowa & Blank IMAX Dome Theater, 401 W Martin Luther King Jr Pkwy, Des Moines. Cost: Free Event – Free Parking – Free Coffee More Information: https://www.facebook.com/1MillionCupsDSM  Twitter @1MillionCupsDSM
MONTHLY EVENT: August Startup Stories: Networking and Lunch starts at 11:30 a.m.
Presentation starts at noon at Great Des Moines Partnership, 700 Locust Street, Suite 100, Conference Center (street level), Downtown Des Moines. Maerz Brothers Return to Startup Stories
Tales of Bootstrapped Success a Likely Topic.
It's been two plus years since his first appearance at Square One DSM's Startup Stories. Torey Maerz will again sit down with Mike Colwell, Executive Director of Square One DSM, this time joined by his brother and company Co-Founder Carl. "These two are quietly and consistently growing a very successful business and I wanted to have them back to talk about how they have done that," said Colwell of his desire to follow up on the January 2014 appearance.
$15 for lunch or FREE if you bring your own lunch. Click here for information and to register
WEDNESDAY WEEKLY: SMALL BUSINESS EDUCATION: Noon Sessions: We're the Iowa Center: The most innovative energy you'll feel all week. Every Wednesday, Noon-1:00pm, at 8345 University Blvd, Suite F, Clive. Cost: Free Event. We empower Iowans to succeed financially through education, resources, and connections. Learn more about our Credit + Lending, Education + Resources, and Advocacy + Networking by attending one of these info sessions, held every Wednesday at noon. More Information: http://theiowacenter.org/calendar/events/event-80/   Facebook https://www.facebook.com/TheIowaCenter   Twitter  @TheIowaCenter
Thursday, August 18, 2016
THURSDAY WEEKLY: Business Incubator Networking Group – Iowa (B.I.N.G.) 12-1pm Networking and education at the West Des Moines Incubator – 318 5th Street, West Des Moines. Followed by FREE open co-working in the WDM Incubator from 1 to 5 PM.  Twitter @JadeHandy
Friday, August 19, 2016
Saturday, August 20, 2016
WEEKLY: Small Business Incubator (BING-IA SES) B.I.N.G. Sweat Equity Saturday Meetup group: 8am to Noon at the West Des Moines Incubator (318 5th Street, West Des Moines). Meet and help ambitious people who have businesses or business startup aspirations. Roll up your sleeves on a Saturday to launch or grow a business. Meet with your team, work on your next steps, help others with their tasks and challenges and/or just provide your expertise and time to others. This is a time and a place to get things done and make things happen! http://www.meetup.com/Small-Business-Incubator-Meetup-West-Des-Moines-Iowa/events/218852426/   Twitter @JadeHandy
AUGUST SAVE THE DATES:
Thursday, August 25, 2016
QUARTERLY EVENT: Beer Working – Brewing Up Business: 5:30 to 7:30 at Fox Brewing, 103 S 11th St, West Des Moines, Iowa
Grab a stack of business cards and head out the next big BeerWorking event. Grab a stack of business cards and head out the next big BeerWorking event at Fox Brewery in West Des Moines. If you are looking for a place to make new connections in a low key, laid back atmosphere, this an event you need to attend. We tend to fill up the brewery to capacity so get there early! More information here: https://www.facebook.com/events/1658876704434664/
ANNUAL EVENT: The 2016 Hashie Awards™: Social Media Club of Des Moines:  6 to 10pm at Jasper Winery, 2400 George Flagg Pkwy, Des Moines. Join us Thursday, August 25, 2016 at Jasper Winery to recognize Iowa businesses, organizations and agencies who have demonstrated excellence in social media marketing at the third annual Hashie Awards™.
Reserve your seat/table at The Hashie Awards™ Ceremony!
Green Carpet & Cocktail Hour begins at 6:00pm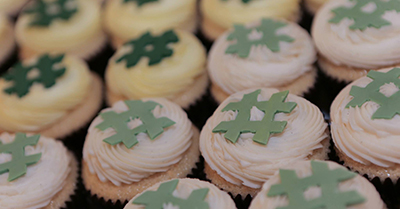 Ceremony will begin at 7:00 p.m